She Did it – Louise Hardy, FL Business Woman Of The Year – Members ONLY
Join us to hear inspirational stories from women around the world. Connect to women leading change and build a personal network to support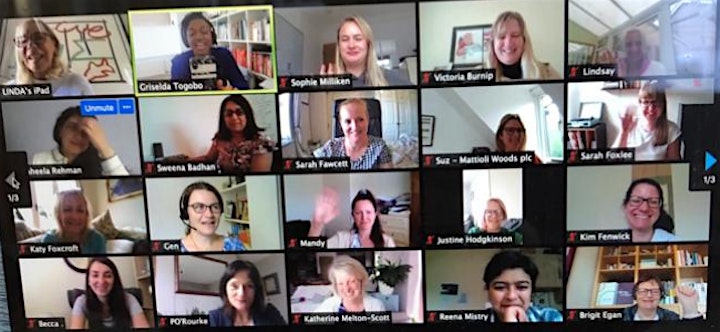 THIS EVENT IS FOR MEMBERS OF Forwardladies.com ONLY. Become a member here.
Every month, the FL team and invited inspirational guests will be LIVE for an intimate discussion, networking and interactive Q&A session.
Join FL CEO, Griselda Togobo and Louise Hardy, FL Business Woman of the Year 2021 and Mentor of the Year 2021, a for an intimate virtual conversation that will leave you with the tools, insights and confidence to push yourself forward in your career and business.
Louise Hardy is a chartered civil engineer who rose to director level within the engineering profession, most notably as Infrastructure Director responsible for programme managing a £2bn portfolio of projects on the London 2012 Olympic Park. In 2015 she began building her non executive portfolio career with a mix of public sector and FTSE250 board roles plus voluntary work within the Institution of Civil Engineers and as a STEM ambassador and diversity champion. She was listed in the inaugural Top 50 Influential Women In Engineering list, June 2016; in conjunction with the Daily Telegraph and WES and the FT Top 100 Influential Women Leaders In Engineering, 2019.
These sessions give you access to:
Virtual networking
Mix & Mingle online with other FL members
Online chat
​Interactive Q&A
If you are a PREMIUM member of the FL community then do join us to connect, share ideas and learn from a community of like-minded women.
What our members are saying: 
"In whatever industry you're in or want to be in, surround yourself with people who are going in the direction you want to go or have reached milestones you want to reach… mentors, advocates, and thought leaders. For me, Forward Ladies is the perfect network of powerful and passionate women who are making a positive impact in the world. I learn something I participate in a programme."
– La Tanya Simms , Veteran, Entrepreneur
Explore Ticket Options
PREMIUM Membership – this ticket option gives you access to this event and the full community of FL, inspirational content, live virtual networking with other members, Q&A sessions with experts as well as the opportunity to create and manage your own power circles.